I can't believe it's been six years since we started running our 10 day gourmet tours to Tuscany. Each time we finish a tour, we love reminiscing: about new friendships made, our cooking classes in ancient castle kitchens, dining in local osteria and trattoria, olive oil tastings in those olive groves overlooking the Tuscan hills, the medieval hilltop villages we explored, not to mention shopping in Florence and Siena, and overall the sheer enjoyment of utterly immersing ourselves into the Italian way of life. We marvel at how similar our tours are to fine wine; they keep on getting better with each year.
Gourmet tours Tuscany
We run tours in April as well as October, both of which are beautiful times of the year to be in Tuscany. I love October because the hoards of tourists are gone, the weather is kind (we averaged 22 degrees while we were here this time) and as we did our tour of Florence with Alessandra our local tour guide, she brought alive the significance of Florence's history all around us as we enjoying sampling the local Tuscan wines.
Explore markets, taste great food, drink fine wine
The food at Panzano market, one of Chianti's boutique artisan local markets, was a particular highlight this trip too – it must have been a particularly good harvest – and we ate like kings as a result. Or was cheesemaking at the farm my favourite highlight? Each day brings its own highlights, and I have to say, waking in our gorgeous villa accommodation now feels like home from home and we're greeted like family each time we return. One of our guests said she had to pinch herself to remind herself she was really staying in a villa in Italy within the walls of a fortified hamlet that dates back to the 11th century! Castello di Volpaia has a very special place in all our hearts and I'm sad to leave.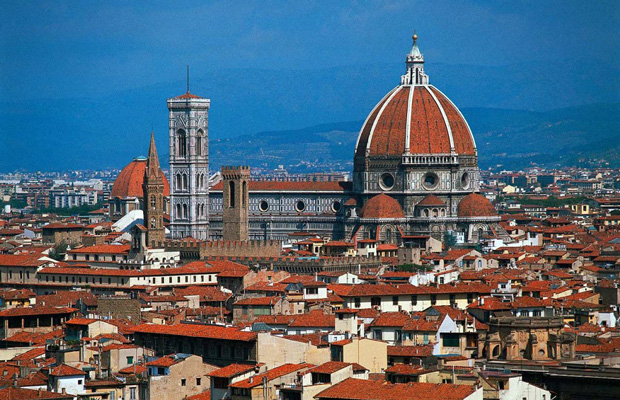 But I'm looking forward to catching up in Melbourne with some of the lovely people we had on tour with us. We'll have a get together to share stories and relive our foodie tour of Tuscany – like we need an excuse to open some more Prosecco!